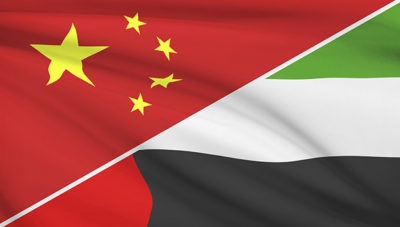 DIFC Courts in Association with Dentons & The Chinese Business Council: Roundtable – Dubai and China: Trading Securely
China is currently Dubai's strongest trading partner in the Middle East, and there are no signs of that momentum letting up. Cong Hongbing, Vice Chairman of Invest Dubai, Falcon & Associates says, "For the first 9 months in 2016, the total value of trade between China and Dubai amounted to 120 billion AED, firmly placing China as Dubai's number one trading partner. Second place is India with total value of trade at 76 billion AED. There is no doubt China will still be the largest trading partner of Dubai for the year 2016."
Other economic indicators cementing the relationship include the increase in flight routes between Dubai and China on Chinese airlines (Air China, China Eastern, Sichuan Airlines) and Dubai's own Emirates Airlines, as well as the 20% year on year increase of Chinese tourists visiting Dubai to 540,000 total in 2016 – buoyed by the recently introduced Visa on Arrival scheme.
The hard figures tell the same story. Cong Hongbing cited recent Dubai Land Department statistics, reporting "that Chinese investors bought up over 400 million USD worth of property in 2015 alone, and the DIFC reported that the four main Chinese banks (Industrial and Commercial Bank of China, Agricultural Bank of China, Bank of China, China Construction Bank) accounted for 25% of total DIFC assets. An incredible feat considering they have been around for only 5 years or so".
This growth is driven by "Xi Jinping's (General Secretary of the Communist Party of China) China initiative for the "One Belt, One Road" strategy using outbound investment from China to foster economic growth" says Neil Cuthbert, Senior Partner at Dentons. "This will open the West of China, which impacts countries along the corridor from Pakistan to the Arabian Gulf, especially the Middle East. This initiative for the new silk road will prove to increase China's political power whilst boosting trade and development leading to stronger economic and social ties".
With such dynamic economic ties, DIFC Courts act like glue, bonding the trading relationship together. In October 2016, a landmark cooperation agreement between DIFC Courts and China's Shanghai High People's Court, focused on how courts in both commercial hubs can support business. Framed as an Memorandum of Understanding, the cooperation agreement strengthens bilateral ties, paving the way for the judiciaries to work together more closely.
According to Mark Beer, Chief Executive & Registrar of DIFC Courts, "DIFC Courts help businesses trade securely, supporting the 4,200 Chinese companies already operating in the UAE, and providing certainty that they will be protected by DIFC Courts – an English language, common law judiciary of the UAE".
DIFC Courts has made it a priority to work with the Shanghai High People's Court to reinforce links and build on three areas of innovation, partnership and legal excellence. Last year, DIFC Courts also published a guide for law firms and businesses on the mutual recognition and enforcement of monetary judgments in China and Dubai. With global judicial expertise in financial, real estate, construction and shipping disputes, last year DIFC Courts handled cases with a total value of AED 5.85 billion, achieving an 83% settlement rate.
According to Ian Dalley, Partner at Dentons law firm, "Arbitration is slow and expensive. If you have an effective court system that you are confident can enforce the judgement in the country you need, then it makes sense. If the UAE companies are confident that the DIFC Courts can enforce in China, that makes it a more feasible solution for dispute resolution".
Keynote Speakers:
Mark Beer, Chief Executive & Registrar DIFC Courts
Cong Hongbing, Vice Chairman, Invest Dubai, Falcon & Associates
Zhang Xijing, Vice Chairman and Secretary General, Chinese Business Council
Panelists:
Matthew Showler, Ian Dalley, Neil Cuthbert, Udayan Mukherjee, all from Dentons
Benjamin Highfield, SVP Hill International
Sadique Mohd, General Counsel, China State Construction Engineering Corporation