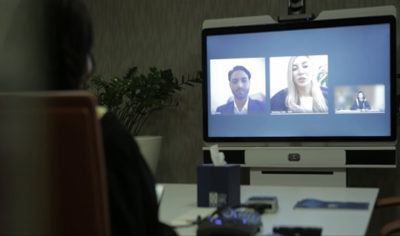 Simon Bradford, Cloud Technologies Director – Microsoft Middle East & Africa
Justice and legal systems around the world, across all jurisdictions, are looking at how they can move away from their traditional legacy procedures and paper-based processes to embrace digital technologies. This transition to so-called Digital Justice promises to deliver a range of benefits that focus on delivering faster, fairer and more efficient services and access to justice.
Why Digital Justice?
Digital Justice helps Courts overcome an array of challenges. One of the most obvious challenges is the fact that resources are limited. Court systems are strained to the breaking point as they take on more cases with fewer judges, less staff and smaller budgets. The result is a huge backlog of cases and an ever-growing pending time per case. For law firms this challenge manifests itself in the shape of growing competition, from new legal tech startups through to the big 5 accounting firms and even the cyclic pattern of clients turning to in-house counsel. The end result is however the same: the sector needs to reform, focusing on driving efficiencies and ensuring that services are proportionate and appropriate for the digital economy.
There are several key areas where the attention has focused. First and foremost for courts, the focus has been on driving efficiencies through automation and enhanced case management. Clearly there are significant benefits here with timeliness, transparency and the management of cases and files. However, the fundamental processes and procedures have remained broadly the same. The thinking needs to be bigger. The bar must be set higher in terms of delivering real customer service.
For courts, this transition from a physical place into a service is very real, and aligns fully with a digital agenda. Removing aspects from the system such as the burden of paper leads to quicker progress and increased transparency. Electronic capture and e-filing reduces the duplication of effort for all parties. The move to something like a Virtual Court can provide a far more effective and accessible venue for pre-trial hearings, interviews and even trials themselves. The combination of technology and new business processes can fulfil the promise of Digital Justice.
What's holding back the growth of Digital Justice?
Although there is tremendous momentum behind it, Digital Justice still faces hurdles. In some countries, the rule of law is an impediment with aspects such as the admissibility of digital evidence. In addition, it can be a challenge getting senior stakeholders onboard. Judges or senior partners have always operated this way, therefore why change? In this respect training and change management are key, as well as having senior stakeholders enfranchised and engaged in the project. Don't forget IT is only the enabler for change, it needs key individuals and partners to help drive it.
The way forward?
With DIFC Courts we are partnering to drive forward multiple innovations throughout the case lifecycle, these range from simplifying and automating the registry and e-filing process through to providing virtual hearings and evolving the online dispute resolution (ODR) model.
We are building models here which have the potential to be replicated across court systems ranging from England and Wales to Tanzania, making the latest online and digital features accessible to a far broader spectrum of court users, not just a privileged few.
The key to transformation is embracing technology and change. Acknowledging the benefits that can be realised by all parties but understanding that this is a journey. True digital transformation doesn't happen overnight, it needs careful and considered planning, and for this to be achieved it needs buy-in and support from the top.