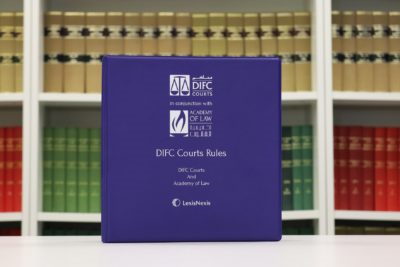 Certainty lies at the heart of judicial excellence. It is determined not only by swift settlement, but also defined by fair, transparent, and reliable procedures. Following feedback from the Court Users' Committee (CUC), Rules Sub Committee (RSC), as well as the General Counsel Forum members, last month the DIFC Courts amended Part 44 of the Rules of the DIFC Courts on Appeals, ultimately improving the effectiveness of the DIFC Courts. The rule changes are designed to reinforce the mechanisms that enable judges and lawyers to operate on a basis of common understanding and collective knowledge.
The first major improvement lies in more realistic timings. In line with recommendations from the legal community, there has been an extension to time allocated for applications and counter-submissions. Appellants, for example, now have 21 days from their judgment to construct and file an application, and Respondents now have 21 days to submit their counter skeleton argument, the latter constituting an important new feature within the revised rules.
The second major enhancement relates to knowledge. All applications for appeal are now reviewed by the same trial judge who handled the initial case at the Court of First Instance (CFI). Implementing this step will allow for a more insightful decision-making process on whether to grant Leave to Appeal. Previously, the application would have involved a lot of independent background research by the Court of Appeal to understand the case, generating reams of extra documentation and adding months to the legal procedure. The trial judge, by contrast, will be familiar with the facts and relevant points of law, and conscious of any difficulties or uncertainties when passing judgment.
This answers the question as to why a trial judge would grant leave to appeal against his or her own judgment. With any case, there can be multiple interpretations and a whole range of considerations before declaring a judgment. Therefore, if the trial judge identifies another point of law for consideration within the application, and ascertains it has a reasonable prospect of success, permission for Leave to Appeal is more likely to be viewed favorably. For applications denied by the trial judge, the new rules also permit the application to be referred to the Court of Appeal directly for permission, as well as providing the option for the trial judge to refer the application directly to the Court of Appeal for consideration.
A more detailed guide on the former and amended Part 44 of the Rules of the DIFC Courts can be found at: https://www.difccourts.ae/publications/guides/
The complete list of amended rules can be found at: https://www.difccourts.ae/rules-2/amended-part-44-appeals/