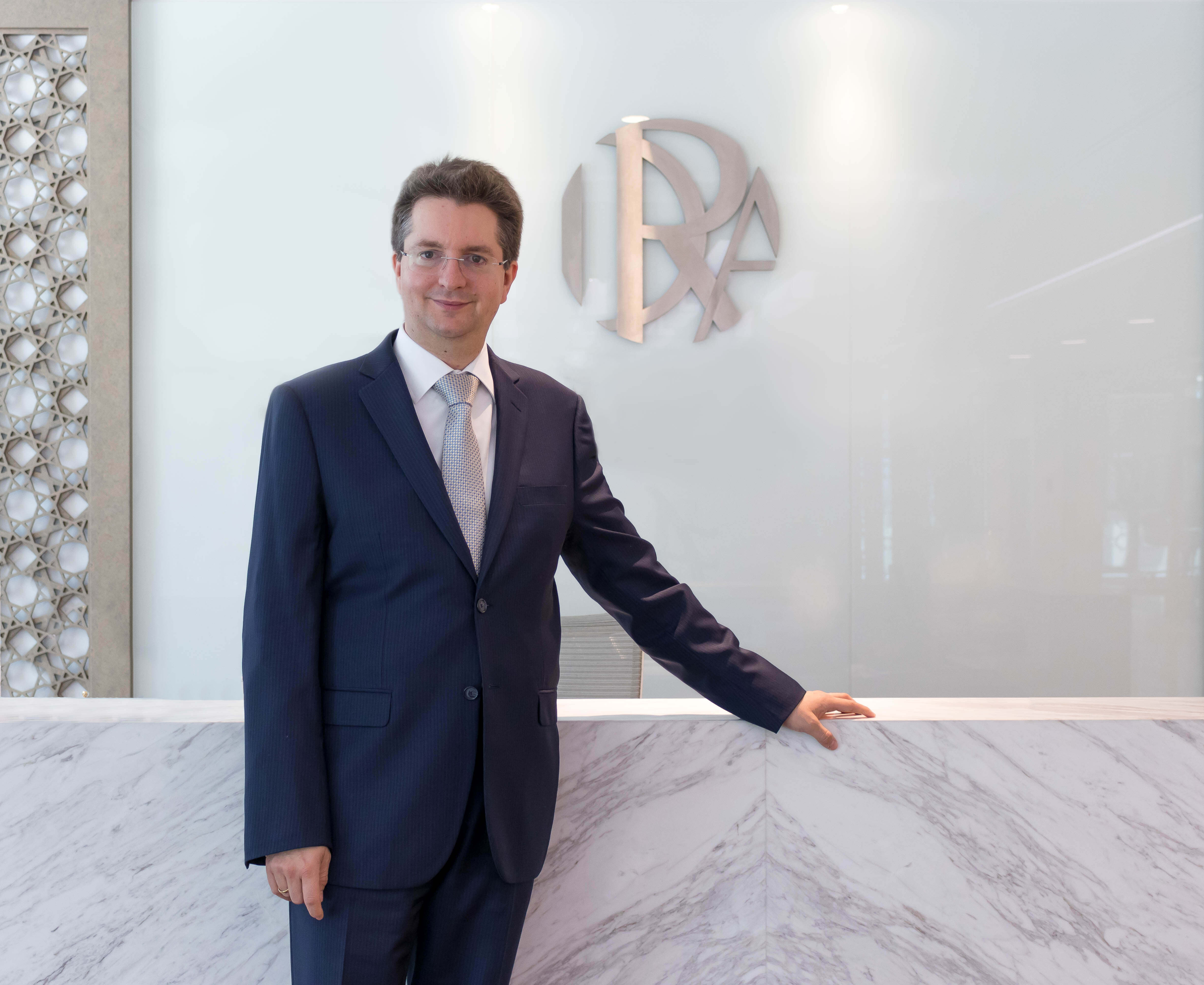 Dr. Andreas Baumgartner, Executive Director, Dispute Resolution Authority (DRA)
Sharing best practice has been a hallmark of the DIFC Courts since day one. From a long-standing involvement in the International Association of Court Administration to the recent series of professional development seminars with Ras Al Khaimah Courts, they have proudly worked alongside judiciaries both at home and abroad to raise standards for all.
When the Dispute Resolution Authority (DRA) was established in 2014 to oversee the DIFC's full suite of dispute resolution services and ancillary bodies, it also took on responsibility for coordinating partner relationships across the various divisions.
Based on the success and international standing of the DIFC Courts, as well as that of the DIFC Academy of Law, DIFC-LCIA Arbitration Centre and DIFC Wills and Probate Registry, the DRA began to receive interest from governments keen to draw on the this experience in a new way: not through a delegation or speaking engagement, but through the provision of formal advisory services.
The first such request came from Kazakhstan, and specifically the team behind the planned Astana International Financial Centre Authority (AIFC Authority).
Given the DIFC's contribution to firmly anchoring Dubai on the global map of international financial centres, they AIFC team were interested in the DRA's experience as they looked to establish the first specialist, English-language common law commercial court and independent arbitration centre in Kazakhstan under-construction financial free zone.
The result was the first consultancy services agreement signed by the DRA, with the proposed model for the new judicial system recently presented to the AIFC's senior leadership. This marks the start of an exciting new chapter in the DRA story, with a number of other governments showing an interest in utilising similar advisory services as they look to develop and enhance their own system for commercial dispute resolution.
In 2015, the World Bank introduced a new measure, the 'quality of judicial processes index', evaluating whether economies have adopted a series of good practices that promote quality and efficiency in the commercial court system. Their new index, part of the Ease of Doing Business Indicators, focuses more on courts efficiency as part of the country ranking criteria.
The World Bank recently concluded that improving laws without improving the judiciary yields limited results in terms of achieving successful reforms. The DRA can provide advisory services that help to achieve this goal by sharing knowledge in any of its core domains, from drafting the legal basis and mapping out the organisational set up to targeted skill building and change management.
The DRA has proven that it is possible to set up a world class dispute resolution framework in a fair, transparent, timely, and cost-effective manner, creating a competitive advantage for the wider economy. As more and more countries prioritise developing their judiciaries as part of larger reform efforts, the DRA team is well-positioned to help them in their journey towards judicial excellence.