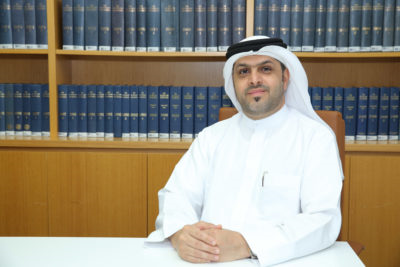 HE Justice Ali Shamis Al Madhani, Judge of the DIFC Courts; Chair of the IACA Middle East Board
Jurisdictions worldwide are in a race to improve the quality of service they provide to both litigants and lawyers. The good news is that this race is being run in the spirit of collaboration rather than competition, with breakthroughs achieved by one system routinely shared with peers in another, helping to raise overall standards across the world.
Nowhere is this more evident than in the Middle East. In my role as Chair of the International Association of Court Administration's (IACA) Middle East board, I have seen firsthand how the deep working relationships forged by commercial courts in this part of the world have helped to drive up standards and increase efficiency.
As judges and administrators from many of the world's top courts gather in Washington for IACA's annual conference, this collaborative approach towards achieving court excellence will once again be on display, with the Middle East represented by delegations from the DIFC Courts, Abu Dhabi Judicial Department, Ras Al Khaimah Courts, Dubai Courts, Ministry of Justice from Kuwait, Lebanon Ministry of Justice, Ministry of Justice Saudi Arabia, and Tunisia Ministry of Justice.
The focus for all those in attendance is not only how to attain court excellence, but also how to sustain it over the long-term. While new tools and innovations to share best practice have brought court excellence more easily within reach, they have also created new complexities and challenges. Staying at the forefront requires courts to be ever-more flexible, service-oriented, and above all collaborative.
Effective case management is just one area that is constantly evolving. Measures to move a case from one stage to the next should be embedded into court rules and regulations. The Rules of the DIFC Courts (RDC), for instance, were developed to ensure that all cases move through proceedings in a timely fashion. The many strict time limits included in the RDC are reviewed regularly following consultation and feedback from court users, and updated as necessary to ensure efficiency is maintained.
Technology is another area courts must keep a close eye on. For instance, while the DIFC Courts' e-Registry platform has helped to eliminate the need for paper-based applications and records, it represents only the tip of the iceberg in how we can use technology to deliver court excellence. Last year in October, we integrated Skype for Business platform and audiovisual connectivity into our systems to create the region's first "smart" small claims tribunal (SCT), enabling parties to participate in proceedings from anywhere in the world, and we continue to look at the applicability of a host of new technologies to our operations.
Of course, court excellence can only be maintained if it can be measured, with one of the best gauges being resolution rates. Currently, the DIFC Courts have an excellent 83 per cent case settlement rate in our Court of First Instance, while 75 per cent of SCT cases are resolved within four weeks. To maintain these standards of court excellence, we know we need to keep moving forward and continuously improve by updating rules and regulations and adopting the latest innovations.
As the annual IACA conference will demonstrate, court excellence is a never-ending process, but one that is made easier when different systems around the world come together in a spirit of collaboration.